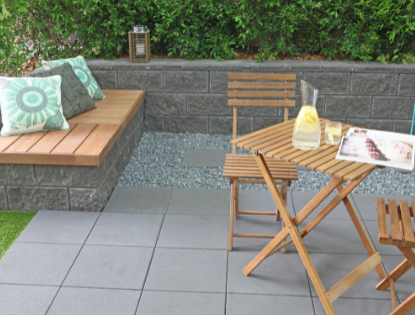 As the education sector prepares for its 2021 return, COVID-19 has propelled a need for improved understanding and management of mental wellbeing. A new technology has launched for primary through to tertiary institutions, enabling a stronger gauge on mental health and wellness following the impacts of the pandemic and the continued uncertainty.
The effects of lockdown have laboured a toll on financial distress, employment, housing security, relationship and social connections or breakdowns. Experts are now predicting a "second epidemic" as the effects of pandemic begin to be felt and more complex mental health issues begin to surface. It comes as mental health service Headspace experienced a 50 percent rise in referrals for young people who were admitted to a hospital emergency department because of a mental health crisis.
Posimente is an intuitive platform that enables educational communities to easily identify, track, manage and garner insights into wellbeing within the student, teacher and family dynamic. Anyone within this relationship trio is able to log any potential concerns – anything from seemingly harmless influences like sleep, physical health and friendships through to more severe issues like bullying, mental health and abuse. The comprehensive platform was piloted in ten locations last year and allows a full circle view of each wellbeing circumstance raised and every action undertaken.
Jan Lonsdale, Director of Counselling & Family Therapy, Tyndale said, "The educational sector is mirroring what is being experienced in the broader community as a result of the pandemic, heightening the importance to be across and address mental health and wellbeing impacts early on.
"Prioritising wellbeing has always been at the forefront of our school initiatives and we undertake a very proactive and personal approach where we invest in understanding every single student. Our wellbeing team, comprising eight counselling staff, three nurses, two family service coordinators and three first aid staff at Salisbury East, also utilises therapy dogs in our day-to-day work, actively supporting our school community every day.
"This new technology enables us to scale up our support, identify emerging issues and quickly get a handle on any concerning patterns. We know that early intervention is crucial for successful support and management."
With most educational communities still utilising paper-based or adhoc manual systems, adopting a more efficient and centralised approach allows data to be analysed, trends identified and a more proactive method to support best practice. For instance, if there are multiple reports of bullying in a particular year, a school can quickly intervene to stamp out this behavioural concern. Alternatively, there may be a pattern identified of student or teaching faculty stress.
Dan Godden, former teacher and a representative at Posimente says, "Posimente was developed in collaboration with mental health professionals, unique education communities along with technology leaders in CRM to create a platform that acknowledges unique and complex mental health and wellbeing challenges. This platform will enable families, teachers and schools to contribute and seek support. Essentially it gives everyone a voice and to ensure that voice is heard."
Posimente is available for educational communities from primary to tertiary, supporting every level of care from low to high risk. For more information, visit www.posimente.com.au