Did you know that as many as 10% of infants1 have some form of eczema, the most common being atopic dermatitis (AD)? This is why it is important to learn early on so that parents know the right skin care they can give their children.
Wondering what your child's skin type is? Mustela provides an easy checklist parents can use to determine this: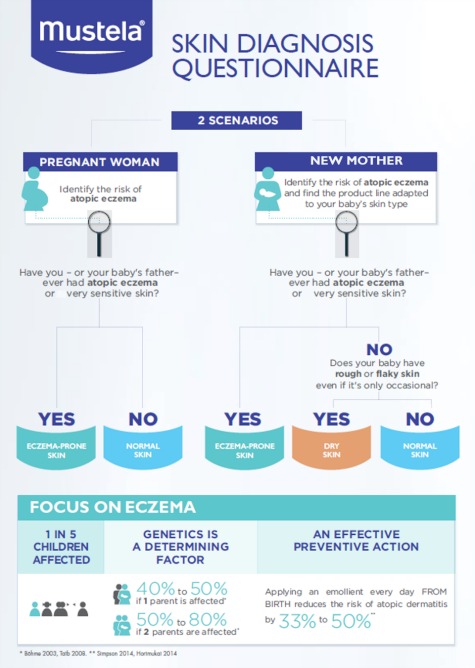 For children who suffer from eczema, it is important to provide them with the right care so as not to make the condition worse. Mustela is a trusted skin care brand by parents for their kids. The Mustela range is appropriate for children aged between 3 and 7.
Sources:
1 - https://nationaleczema.org/eczema/child-eczema/