Colgate® ProClinical® electric toothbrushes provide a superior clean* that's gentle on gums and great for the whole family. Its unique, multi-directional brush strokes combine with soft, thin-tipped bristles, to break up plaque and gently sweep it away.
Technology
The Colgate ProClinical range is the result of a global partnership with OMRON, a worldwide leader in innovative sensing and control technology. This unique partnership combines OMRON technology with the oral care expertise of Colgate.
The Colgate ProClinical difference
Sonic vibrations of up to 25,500 strokes/minute and multi-directional brushstrokes offer superior* plaque reduction. Soft, thin-tipped bristles sweep the plaque away from your gum lines for a clean that is both powerful and gentle.
The NEW ProClinical range
Colgate ProClinical C250, RRP $59.95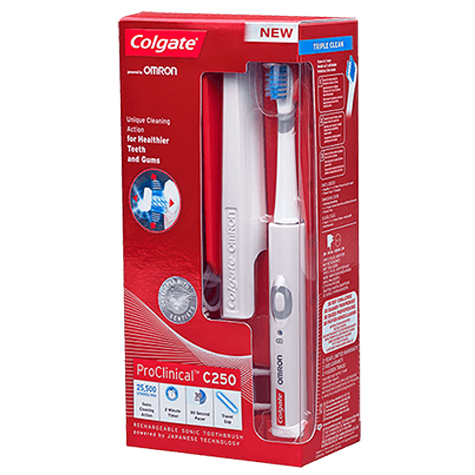 The Colgate ProClinical C250 Electric Toothbrush is an accessible, quality electric toothbrush. The trusted Colgate brand gives families a competitive Electric Toothbrush option on the shelves they can rely on.
Slim and lightweight for your most pleasant brushing experience, Colgate ProClinical C250 is your way to a happier, healthier smile.
Colgate ProClinical C250 Black, RRP $59.95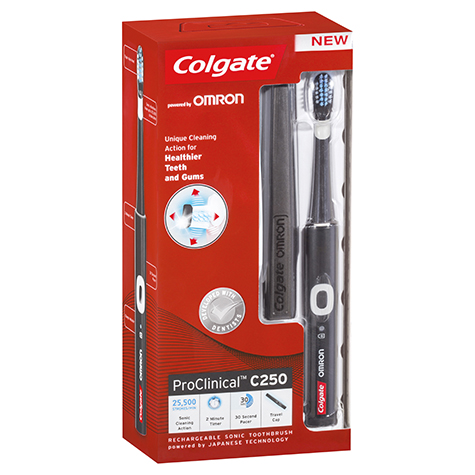 Colgate ProClinical C250 Black's distinct appearance is sure to look equally good on the bathroom shelf or in a gym bag. Sleek and sophisticated, the Colgate ProClinical C250 Black still provides an advanced cleaning technology for healthier teeth and gums.
Colgate ProClinical Pocket-Pro, RRP $149.95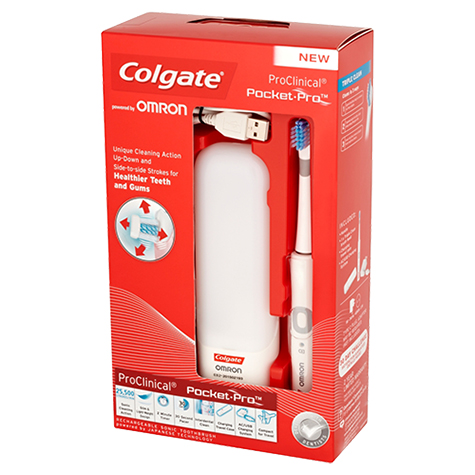 The innovative new Colgate ProClinical Pocket-Pro has been developed with dentists and has a unique USB charging travel case to give you a superior* clean on the go. Small and compact, it's the perfect electric toothbrush solution whenever you need it.
Features at a glance:

Upgrade to a powerfully gentle clean and experience the Colgate ProClinical difference.
Available now at Woolworths, Coles, The Shaver Shop and Priceline nationwide.
Prizes:
Two (2) black C250, RRP $59.95
Three (3) white C250, RRP $59.95
One (1) Pocket Pro, RRP $149.95
To join, please follow the steps below:
Win 1-of-6 Colgate® ProClinical® Electric Toothbrushes Giveaway
Landing Page (Automatic)
Thank you, you have entered the competition.