In a bid to provide Sydney parents with a plethora of healthy, pleasurable pursuits for their pre-schoolers, Little Rugby launches in the Sydney suburb of Mosman today.
Little Rugby was developed to increase the choices for the under five age group, who are so often overlooked by mainstream sporting organisations. It's being rolled out nationally.
It follows the success of the Little Kickers football (soccer) program, which attracts 11,000 children weekly.
"We're thrilled to be launching our first Sydney franchise today. Our tailored Little Rugby program gives kids the chance to gain that all-important positive first introduction to sport – an introduction which they can build on for life," said NSW Director of Little Rugby, Dan Kelland.
"Creating more opportunities for pre-schoolers to participate in sport motivated us to start Little Rugby."
"It's important never to underestimate the positive sense of pride and achievement that an active participation in any sport can engender."
"Irrespective of one's natural ability and at what level one competes, the real joy of sport is the unrivalled sense of camaraderie."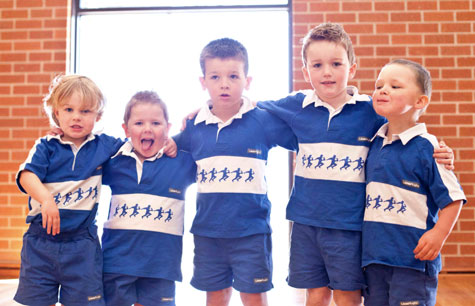 "With child obesity on the rise, sports fields and safe outdoors environments in steep decline and a lack of opportunities for youngsters to truly immerse themselves in sport, there's a growing outcry for affordable, professionally run sports programmes like ours."
"Our sister operation, Little Kickers has been embraced across Australia. But we know football isn't everyone's cup of tea, so we're delighted to launch this gentle, yet structured introduction to rugby in Mosman and look forward to launching in other areas in coming months," said Kelland.
For further information on Little Rugby visit: www.littlerugby.com.au