Brick Man Experience – The Complete Collection by Ryan McNaught, a world first spectacular exhibition made entirely from LEGO® bricks is heading to Sydney following its successful debut in Melbourne.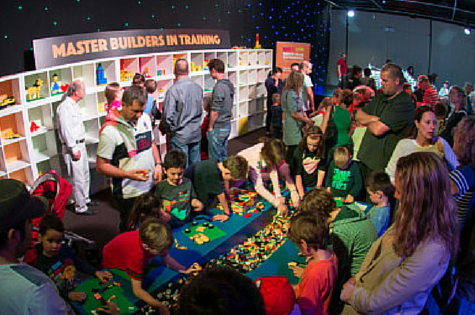 Image credit: SDP Media
Back by public demand, the exhibition will head to Sydney for 16 days only with Ryan's remarkable collection of 60 LEGO® works on display at Sydney Town Hall from June 27th - July 12th.

Sixty original works will be featured along with their own unique behind the scenes story, including original drawings and sketches. A variety of Ryan's LEGO® works will be displayed including a never seen before QANTAS A380, a quarter scale LEGO® Ferrari and a giant space shuttle. Incredibly, over 5 million LEGO® bricks make up the works!

In addition to Ryan's pieces, for the first time anywhere in the world, works from other LEGO® Certified Professionals will be displayed, based around the 'Transport' theme from their native country. "I am thrilled to be bringing the Brick Man Experience to Sydney! It's great for me to be able to have all my works together in one place for people to enjoy. This is the last chance to see these works on display in Australia so it really is a must-see for all the family!" said Ryan McNaught.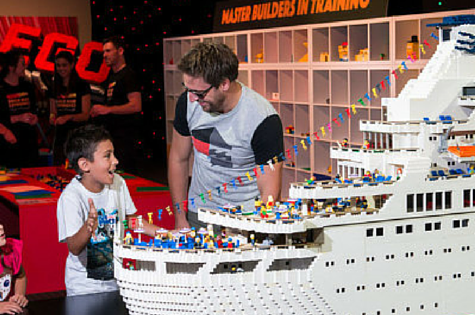 Ryan continues, "We had a great response to the exhibition in Melbourne and I'm really excited to share my creations with LEGO fans in Sydney. I've also got a few exciting things for the kids (and big kids!) to participate in, so everyone can enjoy creating brick masterpieces as well as enjoying the exhibition. It's going to be heaps of fun!"

LEGO® bricks play a cherished role in childhoods across the globe – the beloved plastic bricks have been around for over 50 years! Back in 2010, Ryan took his love for LEGO® to a whole new level by becoming the only LEGO® Certified Professional in the Southern Hemisphere – he now goes by the name of 'The Brick Man'.

Proud to be one of only 12 LEGO® Certified Professionals in the world, and the only one in the Southern Hemisphere, Ryan 'The Brick man' McNaught used to be a slave to the corporate world before trading in the boardroom for a LEGO® workshop! Traditionally, Ryan's internationally awarded works are the domain of the toy section in department stores but for the first time you can see them all together in the one place!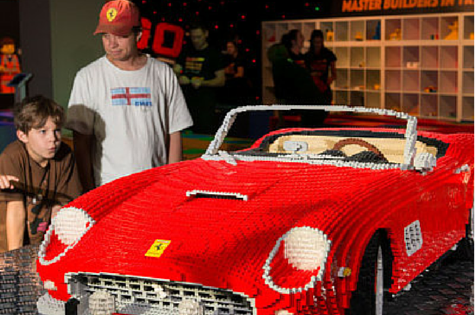 Married with twin sons and based in Melbourne, Ryan's greatest concern is that there's a whole lot of eight year olds out there who want to bump him off to take his job!

BRICK MAN EXPERIENCE – THE COMPLETE COLLECTION BY RYAN MCNAUGHT Sydney – Sydney Town Hall, June 27th - July 12th, 2015

THE PRIZE
What can you win? We've got 2 x family passes, one for each lucky winners. The value of a family pass is $89.90.
The prize will be sent via email as a e-ticket which will allow entry to one session.
The competition closes on 22nd Jun 2015. Please enter via the link below
A SPECTACULAR NEW LEGO® MODEL EXHIBITION FOR ALL AGES FEATURING 60 EXHIBITS, INTERACTIVE KIDS ZONES AND OVER 5 MILLION LEGO® BRICKS!!
16 DAYS ONLY FROM SATURDAY 27TH JUNE.
BOOK NOW TO SECURE YOUR PREFERRED SESSION TIME THESE SCHOOL HOLIDAYS!
SYDNEY JUNE 27TH – JULY 12TH AT THE SYDNEY TOWN HALL (LOWER)