How time flies! It doesn't seem that long since the last school holidays and the next school holidays are only six or seven weeks away (depending on where you are in Australia). In case time has slipped-by unnoticed, here are five holiday ideas for the family in the September/October break.
1. WINTON, QUEENSLAND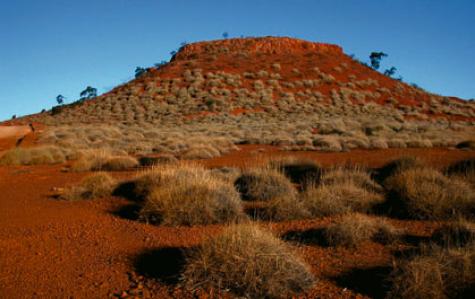 Don't know where Winton is? That's a good enough reason to go there! But there's another in September – and that's the Outback Festival which is on from 24-28th September.
Winton is 1,360 kilometres from Brisbane, almost in the geographical centre of Queensland, and 180 kilometres from its nearest big town, Longreach (the birthplace of Qantas).
If your kids don't know a 'big red' (kangaroo) from a rock wallaby, this might be just the holiday they need. It's different. It's quirky. It's fun. And there's a host of events for kids from the Outback Iron Juniors, workshops on whip cracking, bushman's egg throwing, cart races, puppetry and Decks&FX for the older kids.There's also an educational element with an exhibition of outback pioneer days; concerts every evening; and a grand parade.
Best of all, there's nothing quite like the vast expanse of red earth and brilliant blue sky of the Australian outback. Just inhale the fresh air and enjoy the light. (And see our #4 suggestion also).
Accommodation
There's a comfortable and safe tent community with very reasonable prices, as well as caravan and motorhome park and motels and pubs, as well as a number of options and price points at Carisbrooke Station.
How to get there
Drive - bitumen road all the way.
Train – twice a week from Brisbane to Longreach with a bus link
Fly – REX from Townsville, or Qantas to Longreach and then drive or get a bus
Bus – catch the Mt Isa bus from Brisbane. It stops at Winton.
Further information
2. BRAZIL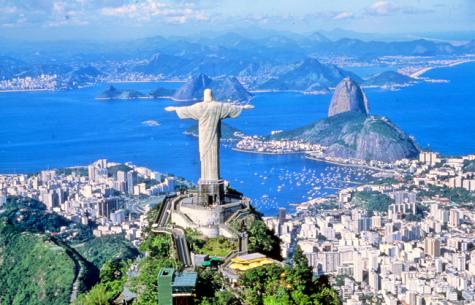 Unless you intend going to the football World Cup in June next year, or the 2016 Olympics in Rio, now is as good a time as any to get to Brazil. The people of Brazil will not be protesting in the street about the obscene amount of money demanded of their government by FIFA and the International Olympic Committee to stage the mega-events, and prices have not yet gone up.
Yet Brazil is one of the most exciting places to go. It's colourful, vibrant, friendly and a different cultural experience for the children.
Adventure World Travel has a Nuts About Brazil 10 day, 9 night family holiday which starts in beautiful Rio de Janeiro and includes the Iguacu Falls and some R&R for you and your partner – as well as fun for the kids – on the Ihla Grande, an Atlantic Ocean island (see below).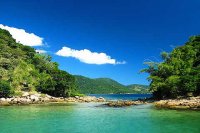 Further information
3. CANBERRA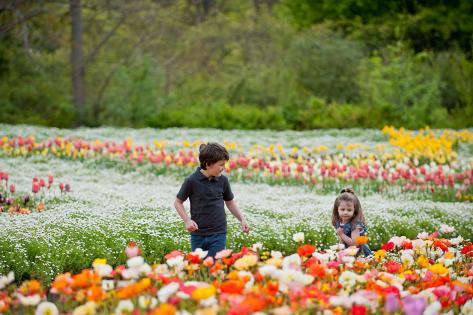 The national capital is at its second-best in Spring (it's best is in Autumn). The blossoms are out, the days are warmer and the nights pleasantly cool, Parliament isn't sitting, and it's fresh, clean and uncluttered. Some people think that means boring, but it's not.
Once you've been to Parliament House – which is one of the great public buildings of our nation and is worth a visit in itself – there's so much more, especially this year which is the Centenary of Canberra.
Highlights include the national science centre, Questacon; Canberra Glassworks has a kids' demonstration/competition going all holidays; the National Portrait Gallery is always terrific; there are skate and BMX clinics; plus the splendid annual flower festival, Floriade. This year's theme is 'beautiful innovation' and there's a week of Floriade Night Fest from 25-29th September.
But even if you and your family just enjoy doing the simple things in the outdoors, there's so much parkland, lake and nearby bush to go cycling, boating or walking.
Further information
4. RED CENTRE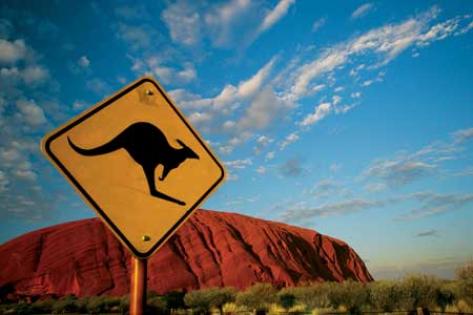 We wouldn't recommend going to Australia's stunning red centre in the middle of summer with kids. But September/October is a different matter.
Spend a few days in Alice Springs from where you can visit the School of the Air, the Royal Flying Doctor Service, Palm Valley, Angkerle Atwatye (Standley Chasm). Then travel down the highway approximately 440km to the Uluru-Kata Tjuta National Park.
Uluru is one of those places on earth that you absolutely know what it's going to look like, as you've seen so many photos of it, but it still manages to take your breath away when you see it for the first time. (If you're driving, don't be fooled by what you think is the first sighting!).
Everyone has their favourite time of day to see it, which is why it's worthwhile staying for a few days so you can venture out at different times. Our favourite is sunrise and sunset – and that makes sense when you know the National Park is open from 5.30am-7.30pm in September and 5am-8pm in October.
But whatever you do, make sure you also take in the other part of the Uluru-Kata Tjuta National Park Kata Tjuta. It is equally magnificent – some say more so - and fantastic for a guided tour or walks. (See our main picture).
How to get there
Drive – like Winton, it is a long way!
Fly – to Alice Springs or Uluru. You could try flying-in to Alice Springs and out of Uluru or vice-versa
Bus – from Alice Springs (or from further afield if you wish)
Further information
5. FOOTY FINALS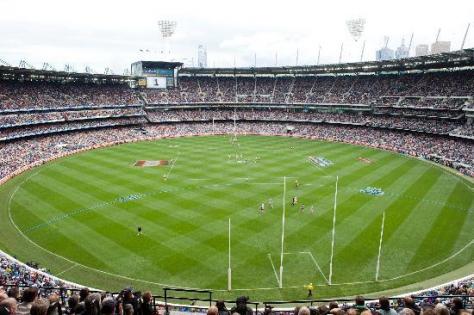 Two of the football codes – AFL and rugby league – have their grand finals during the school holidays.
A big sporting event is always a wonderful experience and they don't get any bigger than these two matches in these two sports. AFL's is held at the Melbourne Cricket Ground on the last Saturday in September, while rugby league's is held on the first Sunday in October at Sydney's Olympic Stadium.
If tickets are not available from the usual ticketing agencies, try the airlines or travel agents who will have purchased some to include in packages.
The bonus? It's a good excuse to visit Melbourne or Sydney also, where there's so much to do in every city for the entire family.
Further information